Step-by-step guide to building a great product roadmap
Looking for simple steps that help you build a compelling product roadmap that is exceptionally informative? This article is for you! Read on.

Karthik Kamalakannan / 20 January, 2021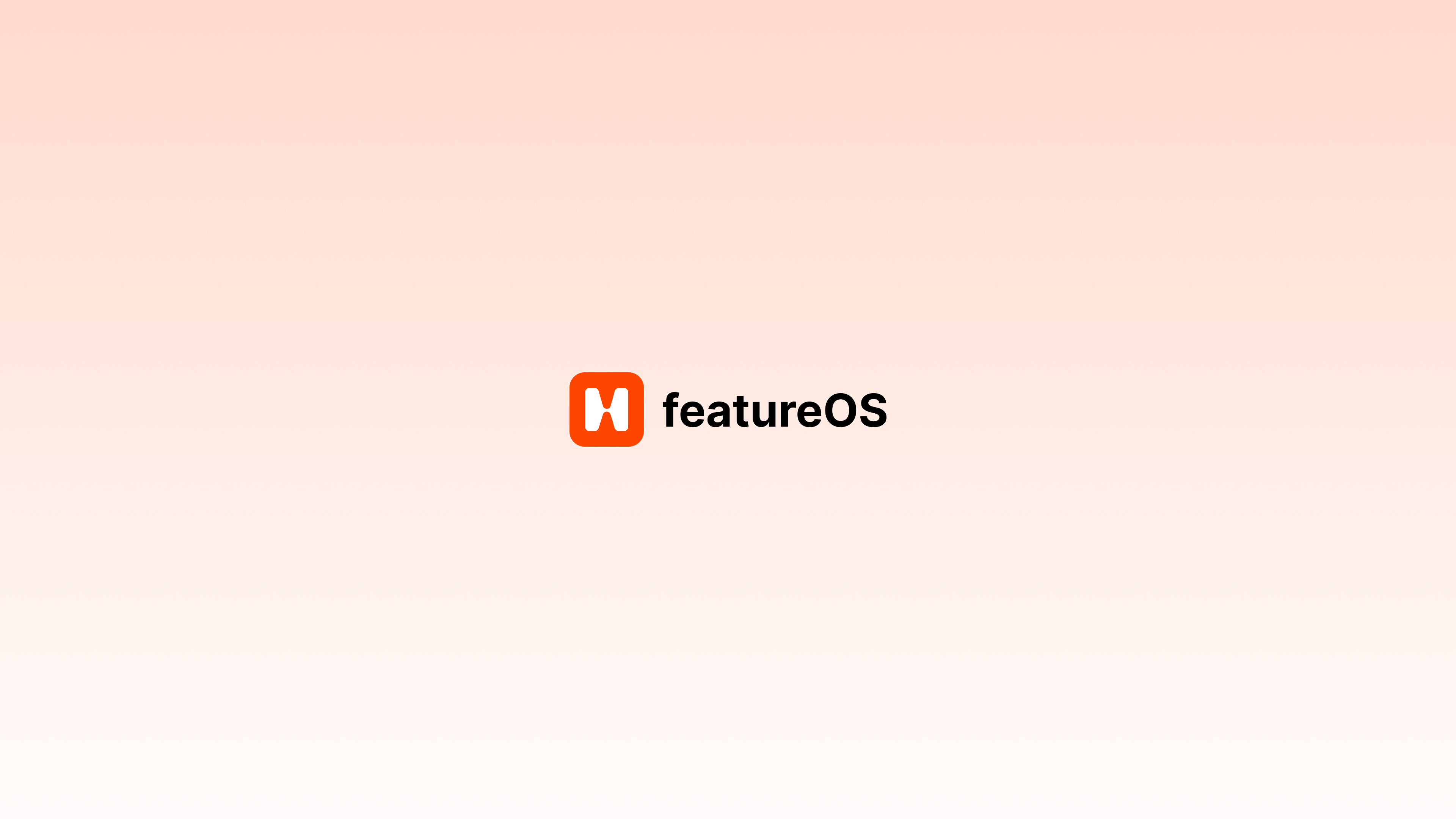 As you all know, a product roadmap is the shared source of information that showcases the vision, priorities, and progress of the product over time. Product roadmap promotes transparency between the team and the customers. Letting your customers know you're building their needs is another satisfaction level, denoting building a correct feature. Right? That is why Roadmap is the most crucial thing for your product.
Product management is not something that is only about the product managers and team. Product owners should ensure that everyone across the organization works to support the product and invests all their efforts in its success. Cherishing their vital responsibility is to share the plan and gather everyone around a shared vision for the product.
Read the product roadmap guide we just published →
Product roadmaps are not fixed documents that list what features will be delivered when. They're effective visualizations of the product plans that collaborate with the product team's outcomes and support achieving the product vision goals.
This article will cover the decisive four steps of creating inspiring, outcome-driven roadmaps that gather everyone in the company around where the product is en route and why.
These are the four steps we'll be actively covering in this article:
What are the things you need to consider when creating your product vision and strategy?
How to prioritize what to put on your product roadmap?
How to develop a roadmap in a way that summarizes the entire plan?
How to communicate with the roadmap?
If you're ready, take a cup of coffee, and let's get started!
What are the things you need to consider when creating your product vision and strategy?
A perfect product roadmap visually communicates your product vision, strategy, and objectives so that everybody can acknowledge and unites the entire product team behind a familiar and documented purpose.
So, what are the product vision, strategy, and objectives? Let's have a quick look at it.
Product vision → the product vision serves a product's purpose; why is the product being created? What problem does it try to solve for your customers? And what is the future state of your product? The sensible answers to these questions will be your product vision.
Product strategy → I am sure you would come across this word "Strategy," likewise, product strategy is your plan that helps you bring the product vision into reality.
Objectives → are limpid, measurable goals aligned with specific outcomes you're trying to achieve for your customers, product, and business. To structure a clear product vision and strategy, you need to know what type of long-term outcome and advantages you need to deliver to your customers. This is teamwork where product managers and owners work with executives to translate organization vision and strategy into a product vision and strategy.
While developing your product vision and strategy, always consider the following:
You need to achieve in the near-term, mid-term, and long-term plan accordingly that syncs-up with your vision.
Getting deep insights from prospects, colleagues, and customers are incredible and will foster your product growth. But you need to ruin your entire day on gathering stuff; instead, you can use the appropriate software and make your work extremely easy peasy!
Always keep a sharp eye over the market trends, and calculate the market fit for your product.
Analyze the technological trends and move your product along the way.
Take Competitive analysis frequently; this helps you know what your competitors work on and give an idea about what feature is in demand.
Consider your company's business model.
When you're ready with your product vision and strategy, your product teams can split them into objectives to tackle the near- to mid-term concerning crucial milestones.
Product objectives are enough to represent a worthy outcome for your users or product and help your prioritization decisions around which features to build next. They can be prioritized " based on the customer feedback you've gotten, the market trends you've researched, or your product strategy.
How to prioritize what to put on your product roadmap?
Always prioritize what to put on your product roadmap based on the desired outcomes. After you gathered your product team behind a shared product vision, strategy, and objectives, now it's time to categorize the product features that should take place on your roadmap.
Try to begin your prioritization with the feedback/Insights from prospects, colleagues, and your customers. This would be the better place to start with because you're building a platform that helps customers, so their insights are crucial here.
Another way for Prioritization: prioritize based on what you can build in a short time first, which means gather the user insights and organize them in a single place. Check for the customer needs and now take the list and start working on the needs you can do quickly to update your roadmap.
Setting up date-based milestones, such as conferences, industry events, or marketing campaigns, will also help you prioritize.
This step can be seen as a little overwhelming, but this is crucial to get the volume of information you're working with and the competing needs of customers from both in- and outside your company.
Sometimes you may need to focus on fixing bugs, for example, while the sales team is more interested in a new feature requested by a powerful customer. And though your customers are a significant source of product feedback, they tend to voice out the solutions they think they need rather than their underneath issue.
Apart from the challenges, gathering and synthesizing these insights changes your prospect from "I know what we should put on the roadmap" to "We include this feature on our product roadmap because of XYZ."
A product prioritization framework will help you to take an ideal approach for assessing insights. It can also help have a tool that organizes and manages all of these insights in one place.
How to develop a roadmap in a way that summarizes the entire plan?
Okay, now you might know how to prioritize what to put on the roadmap. After that now you need to create a working draft of your roadmap that showcases the product features you are developing, when you will be exactly working on them, approximately when it will be released, as well as you need to tell why they are a priority via all of the choices that were considered.
To make your roadmap effective and easy to understand for your customers, try adding these elements:
ETA(estimated time of arrival). Even in the faster world, it is crucial to set an estimated time around when short-term, mid-term, and long-term features will be released so other department teams can plan around them. It is not that you need to be too specific about dates or deadlines. Instead, show an estimated time, such as the month.
What are the solutions? Collaborate on what features you want to be released in the above timeline. You can be as elaborate as you wish and try explaining why you add each feature to give context.
Strategic context. Let all department teams know where the product is leading and the primary purpose of building these features next. Did you know? Currently, only 44% of product teams are bold that their roadmaps reflect the strategic context behind what they're building. Suppose some product roadmap decisions are complex for specific stakeholders to analyze. In that case, strategic context helps them know the rationale behind the hard trade-offs, even if they don't personally accept it.
How to communicate with the roadmap?
Finally, The last step is to gather everyone around the roadmap and motivate them to get the data they need. For example, you can set up a routine meeting or send emails to inform the team about any product roadmap changes. Here at featureOS, we host a weekly product call that is open to the entire company, where we look at a roadmap and update the process accordingly.
It is ideal for providing product roadmap access to everyone involved in the product lifecycle from scratch to the go-to-market. An effective way to do this is through a product road mapping tool like featureOS, where everyone, including customers, can view and track changes at any time with a consistent, unique source of truth.
With featureOS, you can manage access to the roadmap; every customer's roadmap can be tailored to their exact needs.
Once customers have access, they can click on features and releases. They can know more about the context, like what solution you're trying to give and which objectives you're aiming at. They can even take a brief look at the effort behind each feature or release. This self-serve approach is much more effective than a static slide that's outdated and forgotten in a few days.
Remember that roadmap needs vary from stakeholder to stakeholder. Using multiple roadmaps created for various audiences can be extremely useful.
Utilize delivery-specific roadmaps with grained timelines for product development teams that need to know the details. Collaborate objectives, phases of development, areas of your product, and other works they need to support. Sort out those dependencies and capture risks.
Utilize an objective-led roadmap focused on comprehensive timelines for higher executives and stakeholders and ensure you add information such as the market trends and revenue details where needed.
An objective-led roadmap is beneficial for customer-facing teams like sales, marketing, and customer success. To help them see what you're planning, releasing feature-wise to support your objectives and give details on the target customer.
You can experience how this approach advantages all your product teams, and the development team probably knows what they are accountable for and when. Customer success can excite customers and be keen about what you are and aren't working on. Sales can close more deals because they can share with bold what's likely to be done and when. Product marketing can collaborate new feature functionalities with great fanfare. And support teams can let customers be excited about when the new features are likely to be released. All these without pinging the already overweight product manager!
Last updated: December 5th, 2023 at 9:42:34 AM GMT+0