Hellonext is now featureOS
Hellonext has been rebranded into featureOS for better relatability and future enhancements.

Karthik Kamalakannan / 09 August, 2023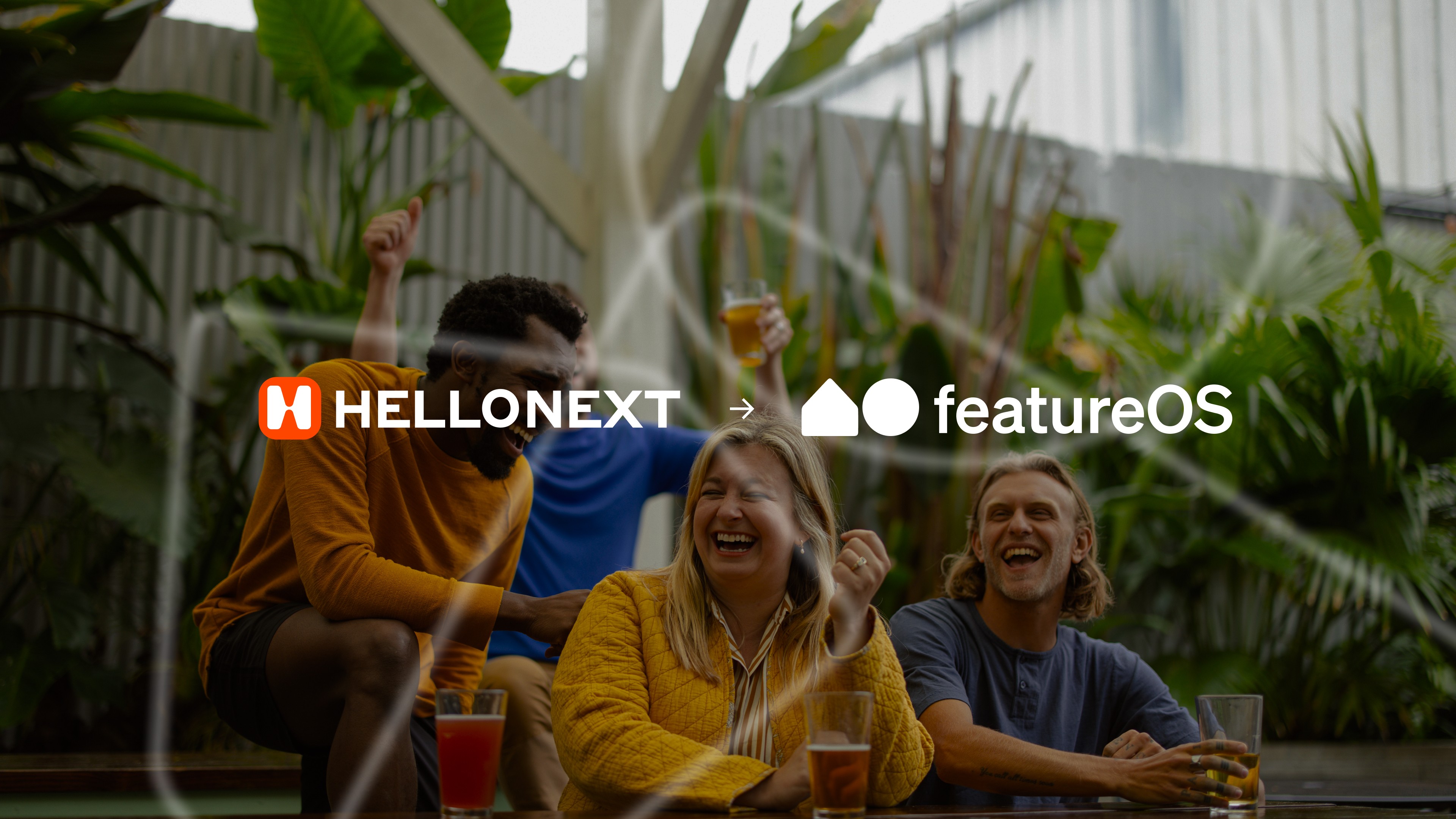 Today, I'm thrilled to take the biggest step since the inception of Hellonext. Hellonext is now rebranding into featureOS, which brings in relevant brand name, development roadmap, and so much more that you will enjoy for the years to come.
Hellonext started off as a small project within Skcript where we wanted a simple way to capture, organize, and analyze customer feedback. A simple portal where customers can go to submit feedback, discuss on existing ones, and even keep a tab on what new features are coming for the product they use everyday. This all started back in 2018.
Fast forward to today, we have hundreds and thousands of users relying on Hellonext to interact with their product teams. Everyday, before we begin working, we stop and take a look at the impact we're creating in absolute silence, and reflect on the weight of the work we do to touch millions of users every month. We want to take this further.
featureOS is the apt name for a product that is centered around helping product teams build features that their users need, love, and use everyday. The better a feature is adapted, the better is the customer retention, which eventually leads to the growth of the business. featureOS is only the first one in the suite of apps we're building for product teams and their users. The vision to organize company's information and help people make better decisions. The next 5 years are going to be important for us to build out the ecosystem, and we are pulling all the gears to make this happen as a bootstrapped business.
If you are already a customer of Hellonext, you don't have to do anything during this transition to featureOS. Just sit back, and enjoy using featureOS.
If you are getting to know us for the first time, welcome, and give featureOS a shot for your product. You can also take a look at the FAQ section below.
Let's go!
Last updated: December 3rd, 2023 at 8:43:17 PM GMT+0