Guide to running a high-converting SaaS demo call
An extensive guide from experience on how to run a SaaS demo call to gain more conversion for your product. Go from leads to customers in one call.

Karthik Kamalakannan / 09 February, 2021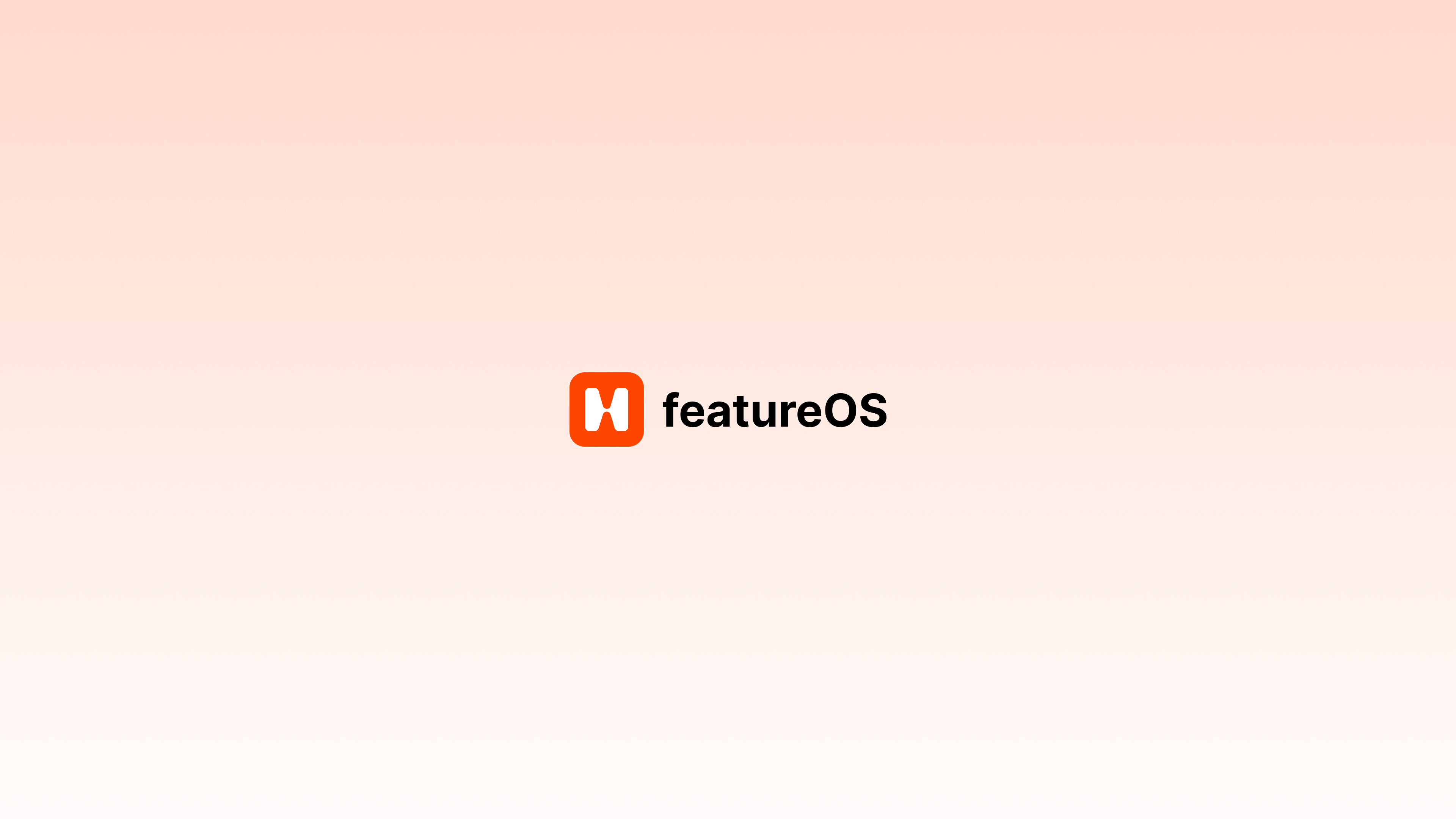 If you own a SaaS, you would have many of your product demos scheduled as part of your work every day. Previously, you might have conducted all your demos online or have transformed them into online demos because of continuing lockdown.
Majorly, a profitable SaaS demo should be able to convey to your prospect that your product's solution will genuinely address their needs and solve their problems.
Luckily, it can be pretty much possible to do this online effectively.
To guide you with more insights regarding this, I've shared some steps that help you organize a remote SaaS demo for your product that transforms the prospects into customers.
If you're ready, let's get started!
How many of you does a discovery call before diving into a demo?
Most of the SaaS salespersons make this common mistake, taking a demo without undergoing a discovery call. Now, you might have wondered what a discovery call?
Discovery calls majorly make you understand, did the prospect need your product? Does it solve their problem? Without taking a proper analysis on this area and taking up, a demo might slip you sometimes.
Survey says sales reps who skip the discovery phase are 80% less likely to convert the prospects to customers. So, this is a very crucial part that should be considered.
A DISCOVERY CALL SHOULD COVER THE FOLLOWING
Analyze whether your product is a perfect fit for this prospect (take a prospect geographic analysis).
Search for the customer's concerns and know their exact need and what solution they're looking for?
Prepare for it and let them know how your product solves their problem effectively, smoothly, and clearly.
Using your sales power, convince the prospect to take-up a demo call.
Crucial tip: A discovery call should not exceed more than 30 minutes. At this time, you should cover all the decisive points that make them convert. Also, the discovery call can boost your conversion rate and improves the chance of restoring the prospect to the customer at a higher rate.
Fix the product demo
It's always better to fix the demo call at the end of the discovery call. Suppose the prospect is not sure about the specific time. Send an email with slots that you're available immediately. So, they can fix it at the time it works for them.
 GUIDELINES FOR FIXING YOUR DEMO:
Try to fix the demo within five working days of the discovery call.
Keep it short not to exceed more than 30 minutes.
Try to schedule it between 3 PM to 5 PM. It might work better than other timings.
Ensure you're having one person with you who can take responsibility and suggest abetter way of possibility.
To ensure the demo is happening, send the meeting invite and link a lot of times but don't spam.
Once you've fixed the demo, now, it's your time to do the sales wonders and making sure it converts.
Build a proper agenda
Obviously, "Failing to plan is the way to planning to fail," right? Therefore, going to a meeting without a proper agenda is a huge mistake.
Build a plan with accurate information of what you're going to do and share it with everyone attending the demo for their insights.
HERE'S HOW THE SAAS SALES DEMO AGENDA SHOULD BE: 
Introduction about your product to not exceed more than 5 minutes. Collaborate with the prospect and accomplish trust.
Set on the track (5 minutes): Quickly go through the takeaway points from the discovery call, concentrate on the prospect's issues and concerns.
Discuss the solution that your product solves (15 minutes): This is the crucial stage where prospects understand your product. Show them covering all the pain points.
Ask them if they've something to clear (5 minutes): Give time for the prospect to ask any questions that they need clarification.
Fix the last 5 minutes to know what's next: analyze more about the prospect's decision-making process and timelines. Find out what they need to make a firm decision on purchasing your solution.
Building a plan and sticking to it makes everyone understand what to expect and ensures you're all in the same meeting. It also provides you're not wasting your prospect's time.
Get ready for the presentation.
While the good sales pitches feel happening suddenly, they are the result of in-depth preparation. The wrong decision you could make before the demo is going to the meeting unprepared. This will never save you at any cost.
PREPARATION TIPS:
Test your product entirely and know whether it is fully functional. If you spot a sudden unexpected bug, fill the gap with stories or never showcase that feature.
Check the network connection. It may sound kiddish, but it's crucial for you to have a backup connection option, just in case.
Create a demo playbook and have it in your hand. This should have all the product features, customer success stories, case studies, and value propositions.
Utilize relevant sample data. This will help the prospects see the whole picture by themselves using your solution.
Be prepared for the expected questions prior. Your prospect will probably have a lot of doubts about most of the demo. So be prepared with your healthy answers for all of their objections.
Take rehearsal. Rehearsing your demo with your colleagues and gathering feedback via feedback portal from them will help determine strong points and improvement areas.
Always have a situation in your control by ensuring the product demo will have no chance to flop.
Customize the demo based on your prospect needs
Ultimately, you aim to convince the prospect to buy, so the tip is customizing your demo that is tailored for them. Who is not a fan of customization? Everyone will like it and give them confidence in your solution.
Here are some ways you should personalize your product demo meeting.
BUILD A IN-SYNC RELATIONSHIP
Did you know the trust is the most critical factor that influences a purchase? Yes, the more a client trusts you, they are more interested in buying from you. To influence them to love your product, it's essential to get them like you first.
Therefore, building a relationship at the beginning of the meeting is challenging but essential. First impressions are always the best, so make sure that you take them in the right direction.
Never dive into sales talk when you are about to begin. It might break their trust in your product. Instead, take a couple of minutes to engage them with small talk and build an informal connection.
EXPRESS YOURSELF FROM THE PROSPECT POINT OF VIEW:
"Story-selling" is all about the right content that you're showcasing to your prospect. Also, it is a more effective form of marketing. Instead, merely narrating a big story to the opportunity that your product is excellent requires telling them a story that proves how it is the best fit.
Tips for compelling the right story for your prospect:
Put your prospect in the lead character. Similarly, put them in all the aspects of the product.
Encourage them to see the clear vision of a world where your prospect has solved the major issue with which they are struggling in the current situation. Show them how much it is easier to solve that issue with your product.
Summarize how your solution will convert them from where they are currently to where they achieve their goals.
Utilize the social proof success stories from your existing clients who already solved a similar problem.
Allow your client to understand how your product helps to attain their desired outcome. You're letting them envision precisely how your product solution will help them gain it.
Sharpen the value
I am not a fan of the term "product demo." It sets up an image of those door-to-door salesmen of old.
Likewise, you should not make your prospect think of as you demo your product to them!
The only thing you should focus on is to convince the prospect that they need your solution to improve them better. So, what is the better way to do that? Focus on advantages, not features. Similarly, put little importance on all the cool things your product can do and a high priority on solving this particular prospect's issues.
Most of the sales reps demo the features of their solution without any proper plan or context. Always you want to show how your solution will help them attain that ideal future state.
So, Sharpen your focus on their pivotal pain points. You do not have to demo each feature that you have. Showcase them the critical features that solve their problem. If you try, you might overwhelm the prospect with features that are not related to them, so they might not hear when you show them what they need! Instead, keep your demo prioritized on the particulars of how it will help them.
Build a collaboration, Don't make them just listen to your lecture
As I said before, Don't exceed a demo for more than 30 minutes. If so, they'll switch off and won't take what you want to show them. Instead, you should make sure that the demo is highly collaborative.
Request them to have insights, to share their thoughts and concerns, and to ask questions if they have any. That way, you can build the conversation. Being responsive is the better way to showcase the prospect that you hear and take their concerns critically. If you just take a lecture on what you want to show, they'll feel you wish to sign-up and improve your sale.
The CTA and next steps
So cool! You've completed a demo! Is it that's all you need, and you achieved it? No, you should know what next you need to do.
Never be more confident that you've sealed the deal, and the customer will sign-up in some time until it's come true. Instead, complete your presentation with clear-cut contact details that are a call to action (CTA).
After a demo, your prospect probably wants to sign-up, but if they don't have a proper CTA, your demo will become a failure. Only a few members will check for your website and sign-up.
To overcome this, end the product demo meeting by ensuring what they should do next for contacting you.
If possible, fix a follow-up meeting before you complete the call. At least, try to follow up with them by email on a particular date. Here, you might ask them to take a trial trip of your product and fix the follow up after the trial ends.
Use the right meeting tool.
We discussed how to do a decisive sales meeting, but all the thing relies on the meeting tool that you use to do it. So, it's crucial to invest in the right tool to make your demos go as smoothly as possible with all the requirements you needed.
CHECK YOU HAVE ALL THESE BEFORE ENTERING TO DEMO
A quality headset and microphone:  If your client-side is clear and yours is what struggling to hear will make the call hodgepodge and annoying
A screen-sharing facility: Check you have the screen sharing option before you go.
Screen recording: There are a lot of tools available in the market that have screen recording functions. It permits you to record your demo and share it with the prospect. This is incredible for your opportunity to have it as a reminder or show to other organizational stakeholders.
Polish off
A product demo is much more than just a presentation. It should crucially work on the client's needs, issues, and goals, then prepare a demo on how your product genuinely helps them to attain those goals.
So, kick start with a discovery call. What you analyze on this call will reflect on the agenda of the demo. This should focus on essential pain points, explain the whole picture of how the product solves real-life business issues, and don't forget to discuss the next steps after clear insights on this complete the call.
An online SaaS demo is your ideal opportunity to show that your product is the perfect solution that your prospect is looking for. So, start gleaming your presentation skills now. Soon you'll attain the goal of your product.
Last updated: December 5th, 2023 at 9:42:34 AM GMT+0