Guide to internal product roadmap (tools and templates)
Internal product roadmaps can redefine the way you build products. Internal product roadmap use-cases, purpose, and so much more is in this guide.

Karthik Kamalakannan / 23 July, 2022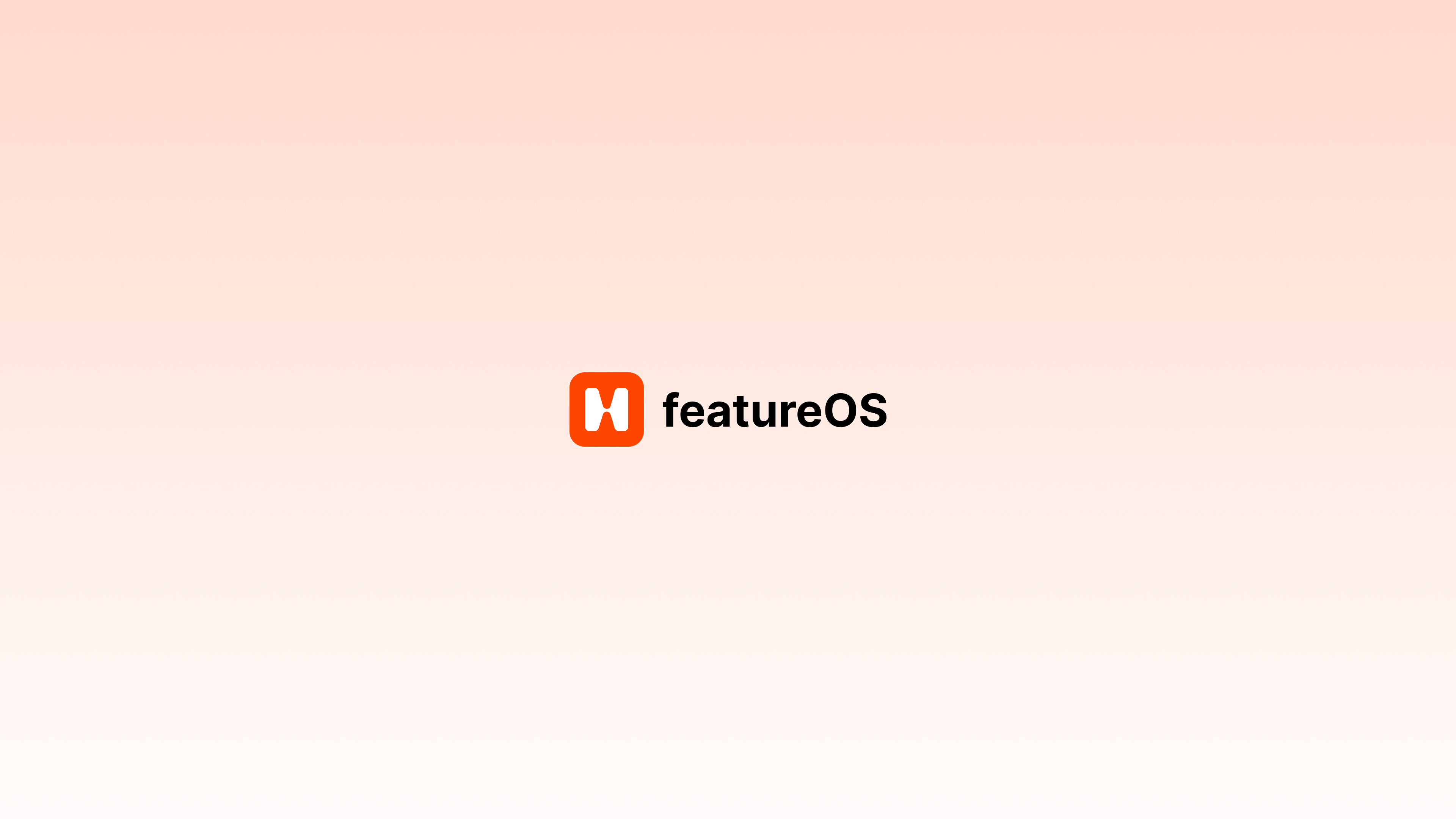 Internal product roadmaps are crucial when it comes to building successful products. Companies who have a visual internal product roadmaps help product teams know what features are shipping when, and the status of the features that they need to work on.
Maintaining an internal product roadmap can be a visual single source of truth for your product's future. An internal roadmap gives your team a clear path to where the product is headed, and also what effort would be required to get there. For example, here's how our internal product roadmap looks like: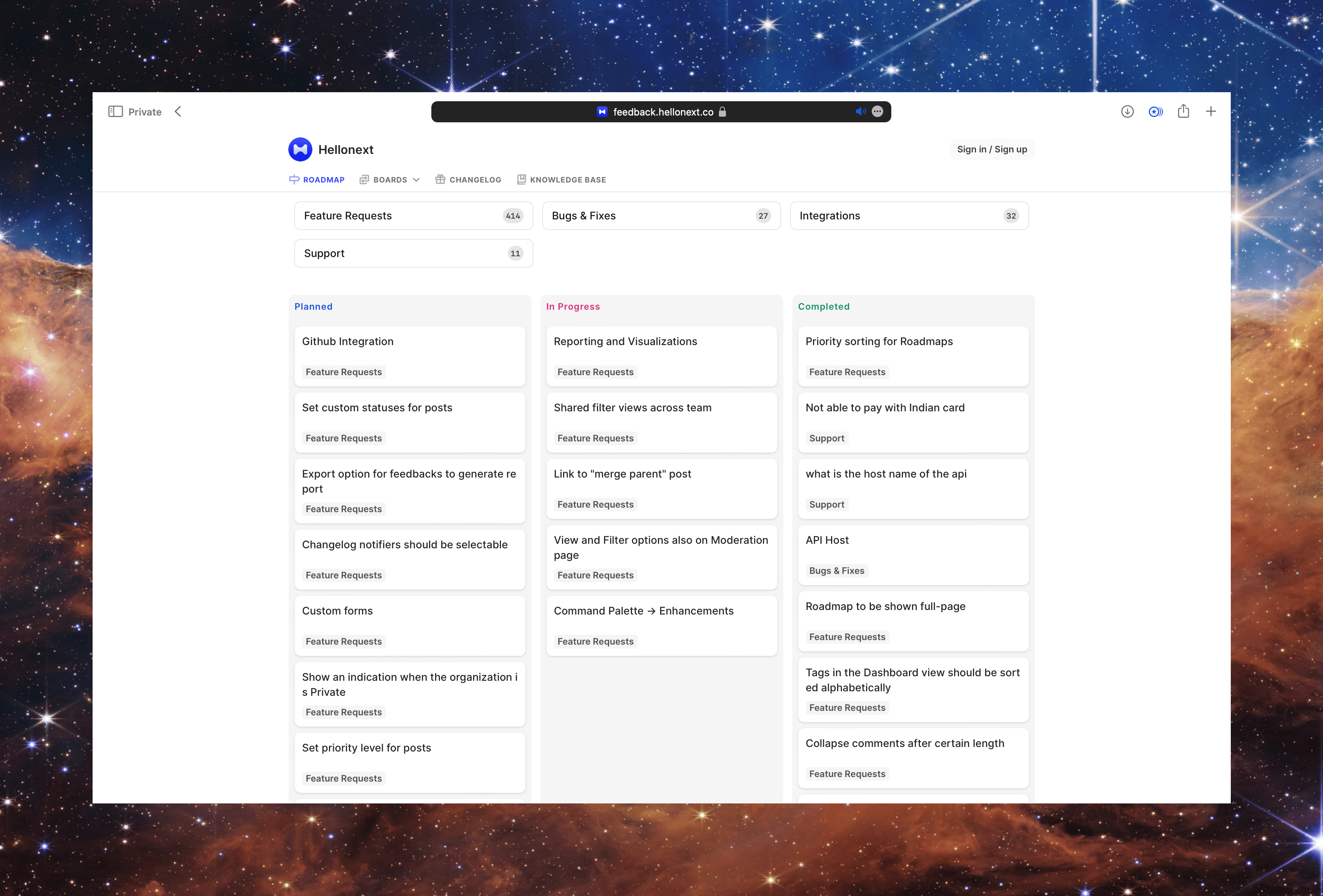 Sharing internal product roadmap can have a high impact in your development workflow and engineering decisions. But how exactly does sharing a product roadmap internally within your organization help with business growth and company culture? Let's find out.
Why publish an internal product roadmap?
Keep everyone in sync
For you to be able to ship a great product that add value and impacts business growth, you need a team who can work closely together to ship features customers demand.
With a neatly planned internal product roadmap, everyone in the company, when in doubt, can refer to this product roadmap document that's been shared internally to get an idea of where they should put their focus on next.
Since everyone now has a clear idea of where the product is heading to next, it makes the product conversations within teams even more effective.
Encourage instant feedback on roadmap
Since everyone knows where to look when it comes to your product's future, whenever a new feature is planned, your team gives you instant feedback on the planned features, eliminating last-minute pressure and failure situations.
For example, if there is a plan to build an iOS application on your internal product roadmap, but you lack adequate engineering talent and infrastructure to build on, the person/team responsible for planning their work based on this internal roadmap would immediately comment the issues they could be having for a particular feature.
This sort of honest, real-time communication within the team helps you plan the right features to ship, at the right time with your teams' acknowledgement.
Create a sense of ownership
Since your team's feedback on the roadmap and buy-in has already happened in the initial stages of product roadmap, everyone in the team feels a sense of ownership to achieve what's been promised on the roadmap.
This sense of ownership ultimately pushes people to focus on what matters to get things done for the product, rather than attracting any distraction that they might have while building the right feature for your product.
Single source of truth
When you create an internal product roadmap and share it with your team, the roadmap acts as the single source of truth for what is being shipped for the product in the coming weeks, months, or years.
As the practice of publishing an internal product roadmap becomes mainstream in your organization, when in doubt, people automatically start referring to the roadmap to know what features to build next.
Clear alignment with business goals
Since roadmaps are a reflection of the KPIs set by the business, publishing an internal roadmap with a tool like featureOS helps everyone align themselves to the larger business goal.
For example, in tough times like these, if your business decides to focus on increasing the revenue, your internal product roadmap could align to achieving this business goal. So everything your roadmap will contain, is geared towards features/improvements that helps increase product revenue.
How internal product roadmap helps different teams?
Publishing an internal product roadmap is not just a document that gets bounced around within the company. An internal roadmap has real impact in the way teams and leaders work in the organization to ship great products.
Internal product roadmap for marketing teams
For marketing teams, an internal product roadmap helps them craft marketing content before a feature is released.
The roadmap also helps them estimate the effort they would require to promote a feature that's been planned to be shipped.
Internal product roadmap for sales teams
An internal product roadmap has a direct impact on the sales team. Take this scenario for example. When a sales person is talking to a new lead, having a clear vision of what new features or improvements are coming to the product is crucial. This data helps them gain customer trust, and onboard more users onto your product.
An internal product roadmap helps sales people know what new features are coming next, and what type of customers they could target in a quarter.
Internal product roadmap for engineering teams
Engineering teams are the backbone of any SaaS product. They make sure the product works as expected, and ship features that are planned by the product management & management teams.
Sharing an internal product roadmap with the engineering team helps them in various ways:
Estimate effort required to ship new features
Predict complexities and issues that could delay a release
Clarify the sequence in which the product should be developed
Acts as a clear path for building the product over a period of time
With the data engineering teams gather from an internal product roadmap, engineers can now work with a clear mindset, without having any ad-how requests from other teams.
Internal product roadmap for quality assurance teams
Quality assurance is a very crucial part of any SaaS product. With an internal product roadmap shared with the QA team, they can now estimate the number of hours required to test when a new feature is being worked on. And also, predict what issues could come up in the features mentioned in the internal roadmap.
Internal product roadmap for management teams
With an internal product roadmap, the management teams can now have a clear vision of where the product is going, and whether it aligns with their business goals.
An internal product roadmap for management team also helps them share crucial details to other business stakeholders that could have a direct impact on how the business grows.
Who creates an internal product roadmap?
Either the product manager or the founders of the product create an internal product roadmap to share within the company.
The main reason these stakeholders create internal roadmaps is because of their clarity of the market, alignment with business goals, and the impact the roadmap could have on the customer.
These days, building a product roadmap is extremely simple. With featureOS, you can turn customer feedback into product roadmap without any major efforts. This method of building a roadmap based on feedback, has exponentially bigger impact on your customer satisfaction, since you are making a data-informed decision to build a feature your customers requested.
What are some internal product roadmap tools?
If you are a small startup, then publishing and sharing an internal product roadmap using Google Sheets is more than enough. If you prefer to use a professional product roadmap tool for your internal roadmapping, like Uber, you can use featureOS's powerful roadmap feature.
featureOS is a suite of product management tools that helps you build data-informed features for your product. featureOS comes with features like feedback boards, roadmap, changelog, and knowledge base.
You can try featureOS free for 14-days →
Last updated: December 5th, 2023 at 12:25:18 PM GMT+0