What is Product Service Management?
Definition of product service management. Practice product service management for your product.

Karthik Kamalakannan / 04 September, 2023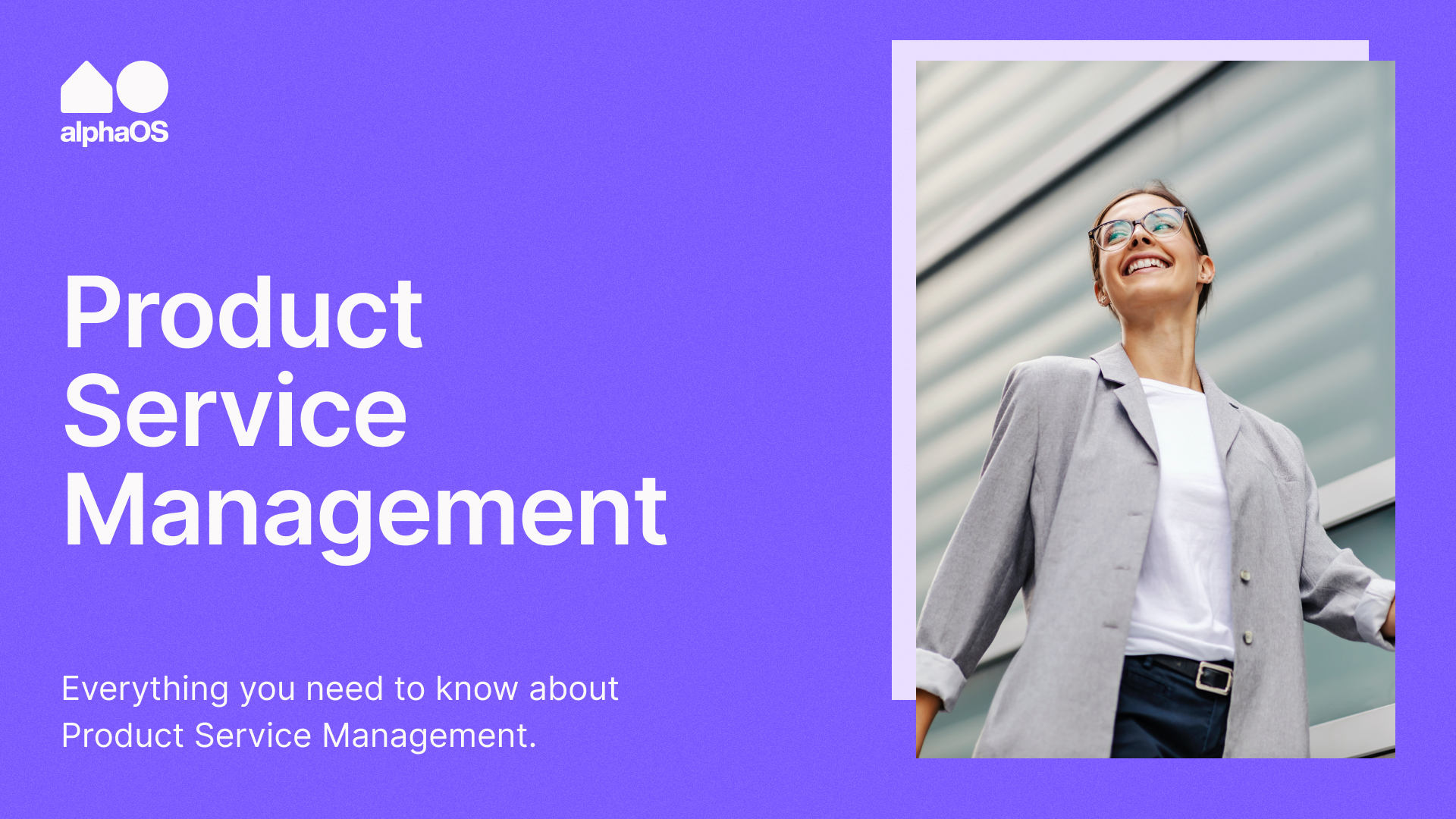 Product service management is a new term that has been increasing in popularity recently. Product managers across the globe across various industries are now sub-categorizing the way they look at work for each industry.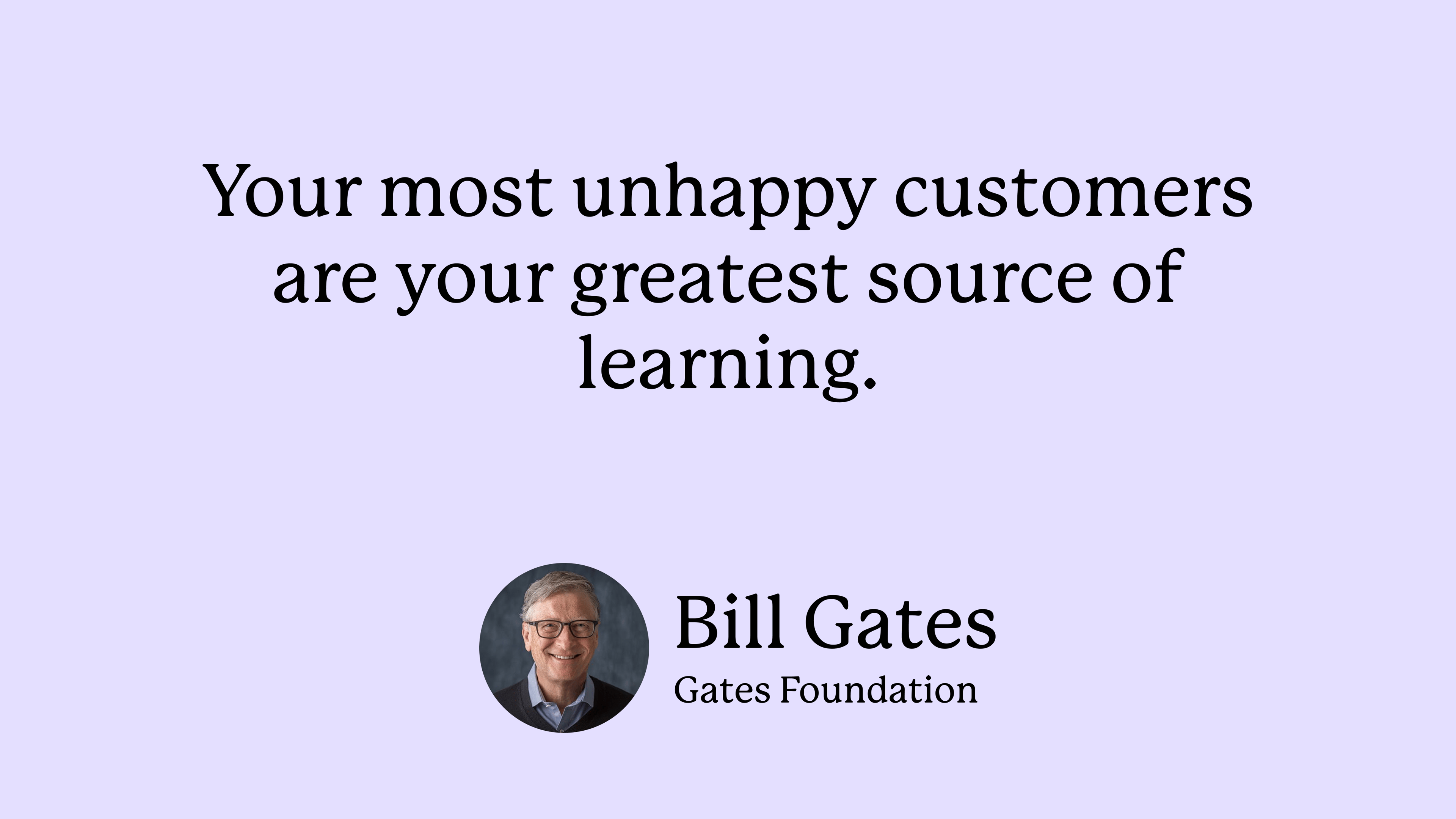 Bill Gates on Product Service Management
What is product service management?
Product service management is the process of creating, prioritizing, and shipping services related to a product for their customers. People who are involved in such product service management roles are a different kind of project managers who sheds light majorly on the service aspects of their product. Most product service management roles are tightly aligned to the current market conditions.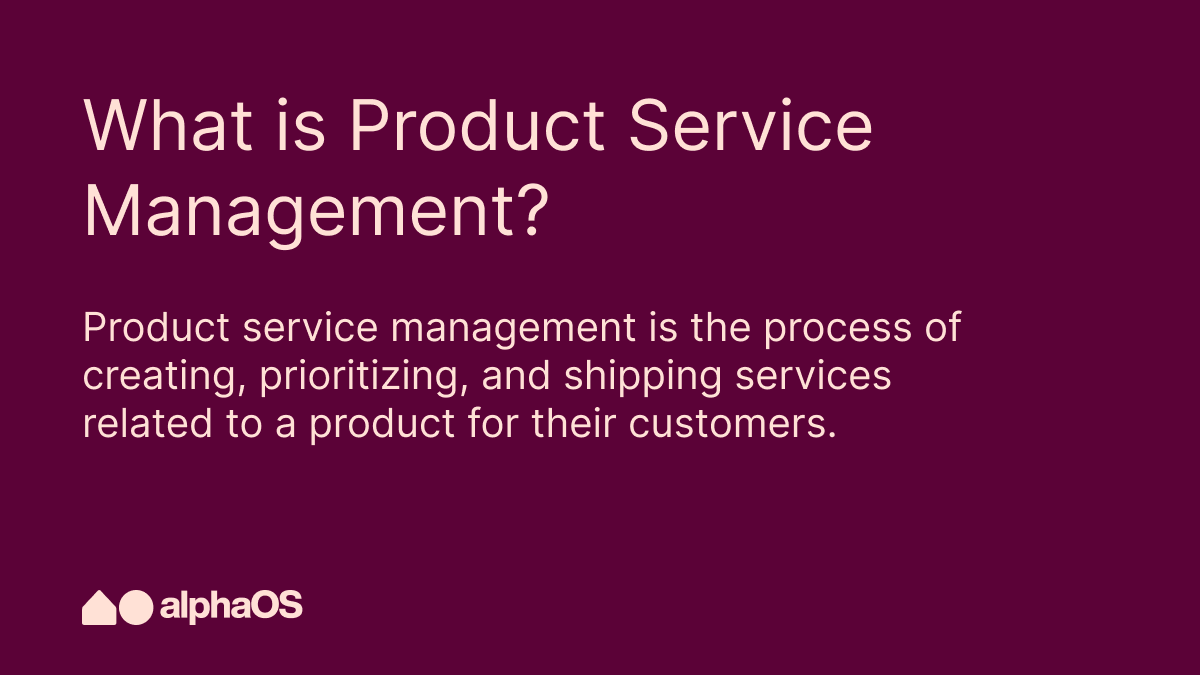 What is Product Service Management?
What is the Role of Product Service Manager (PSM)?
As per the survey conducted by 280 Group, one in five products being delivered fail to meet the customer needs. Businesses have to align their strategies ensuring that the customers are kept at the center while building and developing a product.
The role of a product service manager is quite similar to what a product manager would do in a company. But the role of a PSM varies when it comes to business alignment, targets, and deliverables. A product service manager has to work in intersection with the internal stakeholders and external customers.
Here are top 10 crucial responsibilities that PSM will oversee on any given day.
10 Crucial Responsibilities of Product Service Managers (PSM)
Constantly analyze market conditions by collecting customer feedback.
Write product requirements documents to align the team towards customer needs.
Align the engineering team and business towards customer needs.
Help customers adapt new features.
Manage feature requests from customers.
Always ensure customer satisfaction is at its highest.
Evaluate the old and new competitors and gauge their features.
Identify the right marketing channels and opportunities for products/services.
Take informed decisions regarding the product and services for driving growth.
Rectify the queries from customers, sustain the successful products and services by consistently offering new features.
How Different is Product Service Management from Product Management?
The product service management vs product management debate has been picking up some heat off-late. Here are the major differences between product service management and product management:
| Product Service Management | Product Management |
| --- | --- |
| Customer-first approach to business alignment | Product-first approach to business alignment |
| Creates a relationship with customers for further expansion | Customer relationship is tied to product features |
| Best suited for large-scale product suites | Best suited for smaller products or niche products |
| Constantly analyzes market trends | Aligned towards customer needs |
Important terms of Product Service Management
For you to get into Product Service Management, you are going to have to learn some terms that will help you along the way.
Ideation
Ideation is where you collect all the ideas that people are pitching for your product, and start evaluating them. There are always thousands of great ideas, but it is important for you to analyze which one would align well with your business goal, and which idea won't. This helps you simplify your ideation activity and trying to execute all the ideas will cost the company dearly unless they are very essential.
Planning
Planning is the second phase of any product service management lifecycle. This is where you move your ideas into an actual product and break them down into features that meets your business goals. Majority of the product roadmapping activity happens during this phase, where get to plan your product roadmap for months together and set that as the target for your development team to work towards.
Development
The product development is where the product plan and roadmap is put into action. This is the phase where you have your engineers build the product out, and with the expected business results. During this phase, a Product Service Manager (PSM) is responsible for keeping track of the time, and making sure cross-functional teams are aligning with the deadlines that you have set during the planning phase.
Distribution
Distribution is the most important phase of a product lifecycle. Distribution is where you get to share your product with your customers, and start collecting their feedback to iterate your product. This phase could majorly be handled by your sales and marketing teams to get your product to as many customers as they can.
Iteration
Iteration is where the product feedback is put into action. Customers feedback is very important when it comes to building a great product, and to improve retention. The iteration phase allows you to process all the customer feedback and build out the features your customers have asked for.
Examples of Product Service Management
The term product service management might have turned into a buzzword in the last few years. However, many businesses have been navigating in this sphere by offering some of the most innovative products to their customers. The only metric that matters to any core product strategy is Customer Stickiness, said Josh Elman. Here are some of the top examples of product service management.
Apple
To be honest, there's no one in the tech industry who serves like Apple. Don't you agree? Since the 1980s the company has been launching stunning products which are ahead of their time. From sleek user interface, safety features, to other innovative technologies - Apple brings it all in their devices. The company first aims at introducing a robust range of products that works seamlessly, provide necessary updates, resolve queries, and even generate demand among the customers.
Google
Google is one of the biggest examples of product service management. The company's focus is on providing search engine services and advertising. Google provides a plethora of digital tools that enhance users' experiences and add value to businesses. They continuously invest in developing products to ensure the highest quality and provide quick responses to any customer inquiries.
Another tech giant who has been offering product service management services is none other than Google. Since its inception, the company has been providing search engine services, advertisements, and other digital products like Pixel and Chromebook for people. The MNC also provides an array of digital tools that overall enhances the user experience and churns value toward businesses. They continuously invest in staying updated with the technology and give quick responses to any customer inquiries in the cut-throat environment.
Final Thoughts
Product management is the ultimate factor that can help businesses transform digitally. Having a PMS will also provide you greater insights and control using a range of product management tools
Product management is the ultimate factor that can aid businesses transform digitally. Having a PMS will also provide you greater insights and control over your customers. By utilizing a range of product management tools, you can develop and optimize your strategies for an engaged customer experience. It's like Eric Ries says; "We must learn what customers really want, not what they say they want or what we think they should want."
Last updated: December 5th, 2023 at 9:42:34 AM GMT+0