5 Best Free Changelog Tools for SaaS products
List of top product changelog tools you can use to keep your customers updated about new features.

Karthik Kamalakannan / 10 October, 2021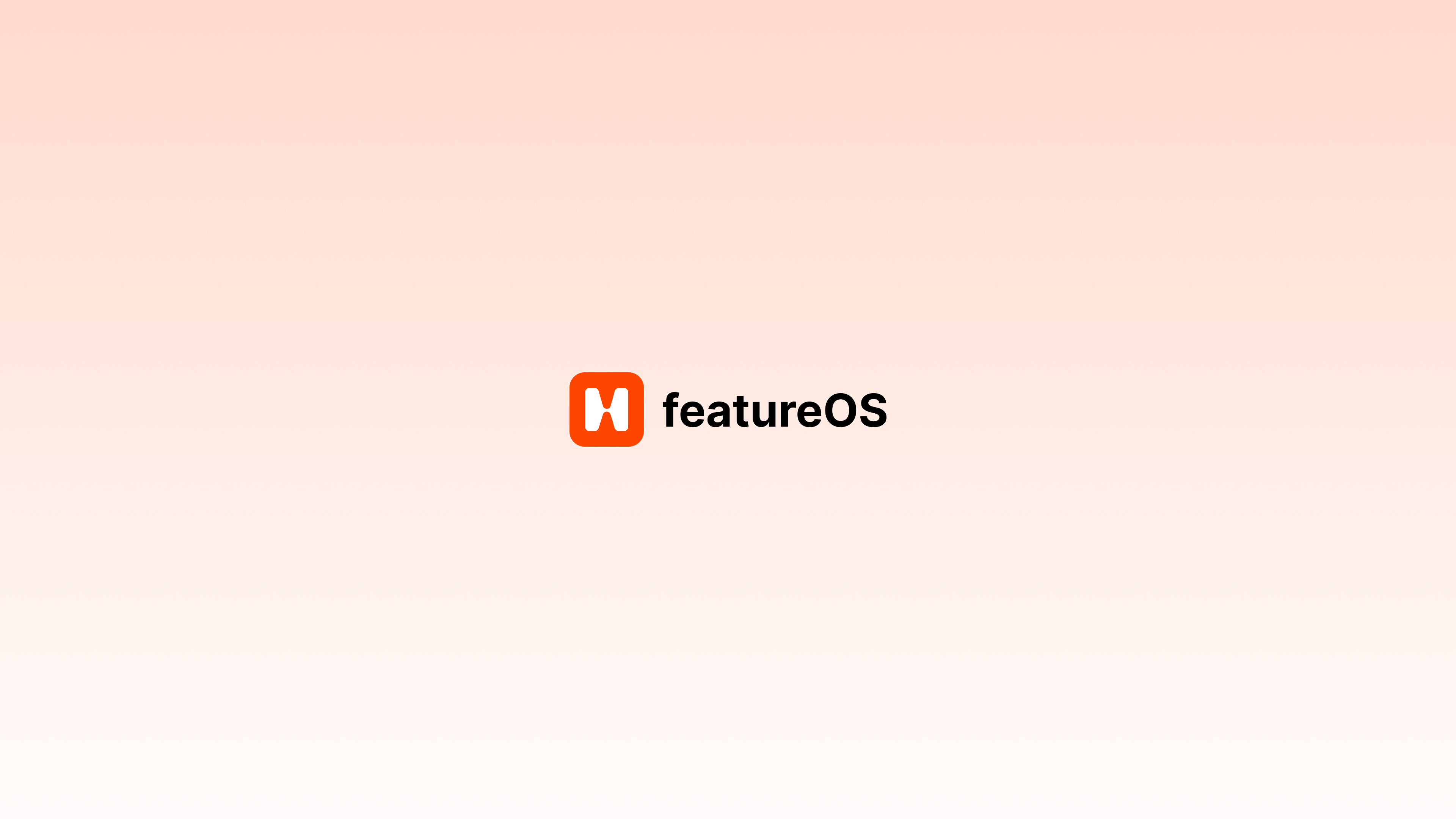 Looking for free Changelog tool to keep your users updated about new product feature releases? We have compiled the list of top 5 free Changelog software that you can use today to keep your users updated.
Founders of SaaS products around the world are obsessing over their customers. This is a very good thing since these founders truly care about what their customers want, and cater to their needs to build the best product in their market. What do these best SaaS founders do? They keep their customers informed all the time.
Keeping customers informed about new features and updates to the software enabled them to stay in touch with their customers, and gain more loyalty from them organically.
What is a changelog tool?
Changelog is a chronological timeline of updates that you have made to your product that directly affects the experience of your users. Right from small companies to large organizations publish changelog. For example, a large company like Apple tells its customers about the new software update while hosting a special event every year.
Changelog tool is a software that allows you to create, publish, and manage product updates to your customers. Changelog tools allow you to schedule when a particular changelog should go-live to your customers as well.
Changelog tools are very useful for software products, where teams are working everyday to make updates to the product that improves the experience of customers.
---
Why publish product changelog?
Wouldn't it be great if you know the updates that are being made to a product you are using? And to know that the team behind the product is working to make it better everyday? This is what product changelog does for your product and your users.
Here are some of the benefits of publishing a product changelog:
Let your users know the new updates to your product.
Improve feature awareness among customers.
Gain trust from users since your product is evolving everyday.
Help improve user loyalty and retention for your product.
Looking for a product changelog tool for your product? Give featureOS for free. Sign up now →
---
Public product changelog examples
We have collected some of the examples of public product changelog. These changelog examples will help you get an idea of how you could write a changelog for your product, and what format fits best for you. When checking these changelog examples, be sure to look out for:
The to-the-point content that explains the new feature;
The tags they have used to let users know what type of update that is;
Important links to the features to have users try it out after reading the changelog post;
GitHub's Public Changelog
GitHub has a great way of publishing changelog using their own blog. GitHub's changelog gives you a quick gist of what has changed with clear titles and short but powerful description.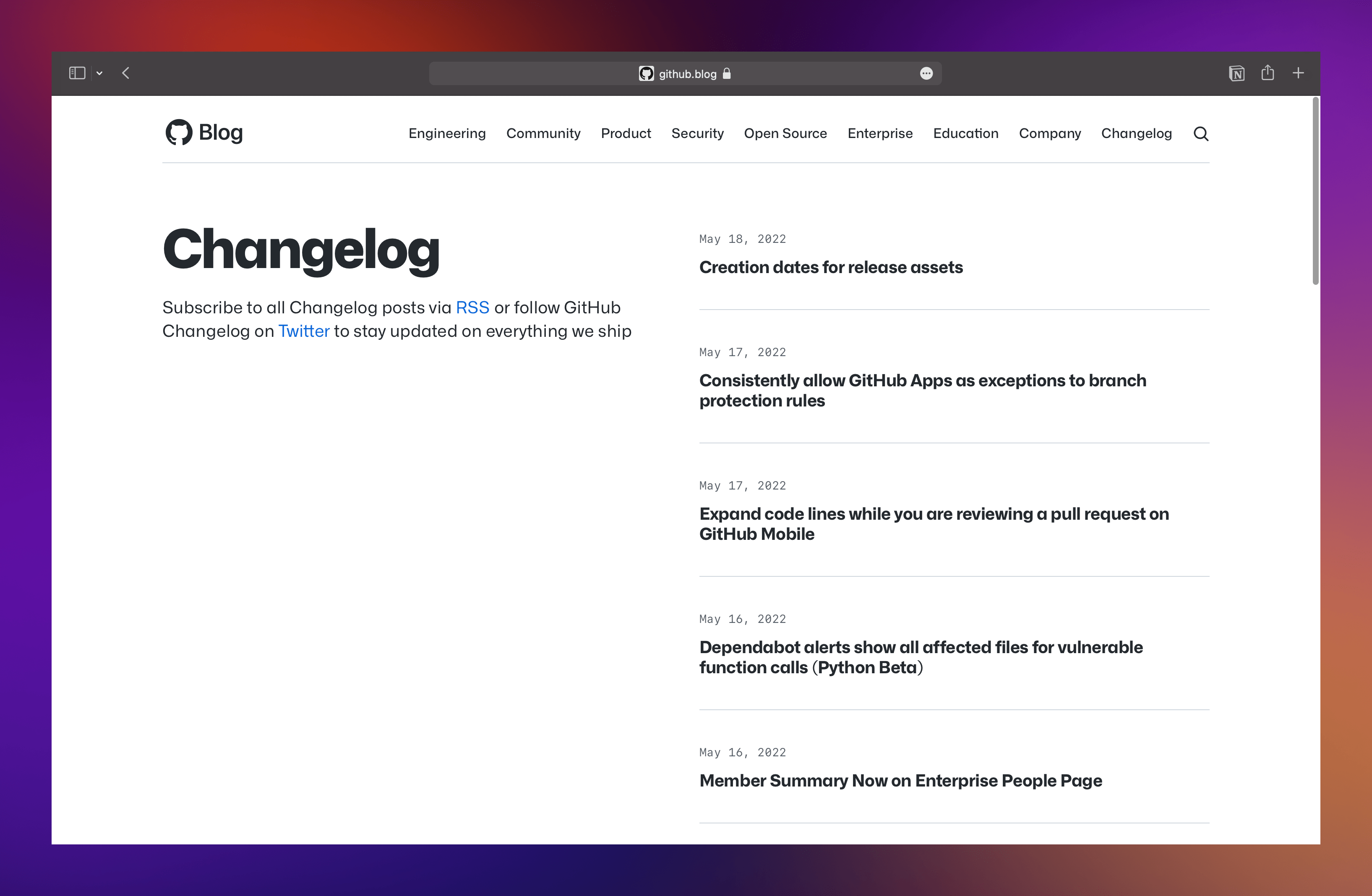 Read more about other GitHub Changelog Generators
featureOS's Public Changelog
featureOS has a great public changelog, where we publish new feature updates with tags, simple format and so much more to take away from.
---
Top 5 product changelog tools
The changelog tools market is growing. As a customer, you have a good set of tools to choose from, and we have compiled the list for you here.
1. featureOS
featureOS is a customer feedback management software that comes with a changelog module that allows you to embed changelog within your product as well. featureOS also lets users react to changelog posts allowing you to get a sense of how the update is going to be perceived among your customers.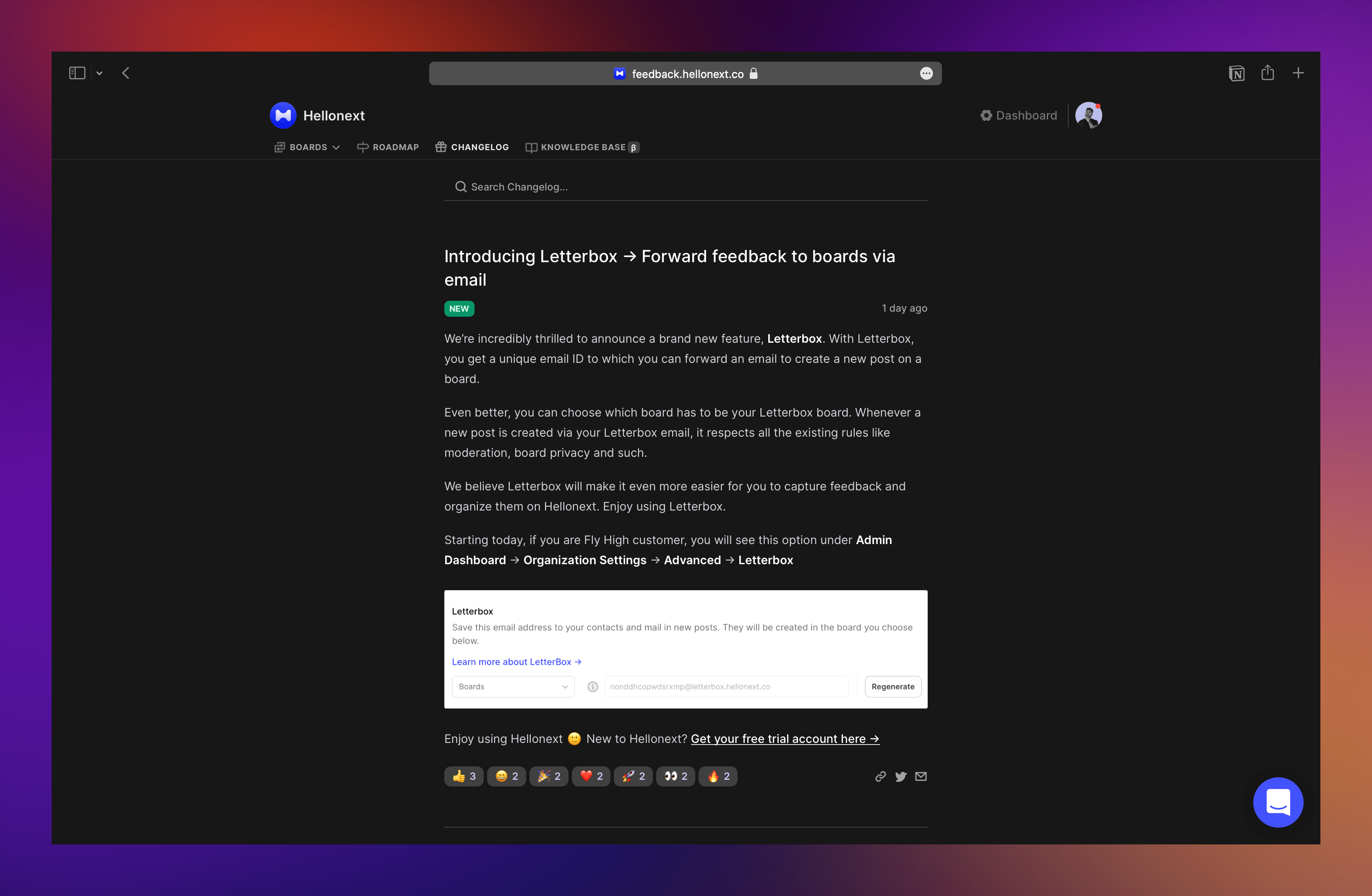 featureOS's Changelog module comes with features you'd need:
Rich-text editor with video embeds and more;
Reactions to changelog posts;
Schedule changelog posts to a set date & time;
Embed widget inside a website or platform;
Trigger a "What's new" widget within your product;
Customers using featureOS have reported a significant increase in their users' feature awareness and engagement. You can try it for yourself here:
How much does featureOS cost?
Starts at $15 per month and extends up to $59 per month.
Here's what is included in the starter $15 per month pricing:
Feedback Boards tool
Product Roadmap tool
Product Changelog tool
Want to get your own product changelog? Check out featureOS for free →
Bonus: We are building the most powerful changelog tool you can use to collaborate in real-time with your team.
---
2. Headway
Headway is one of the simplest product changelog tool in the market. Headway allows you to create and publish public changelog for your product and you can customize the looks of the widget to match your website or product.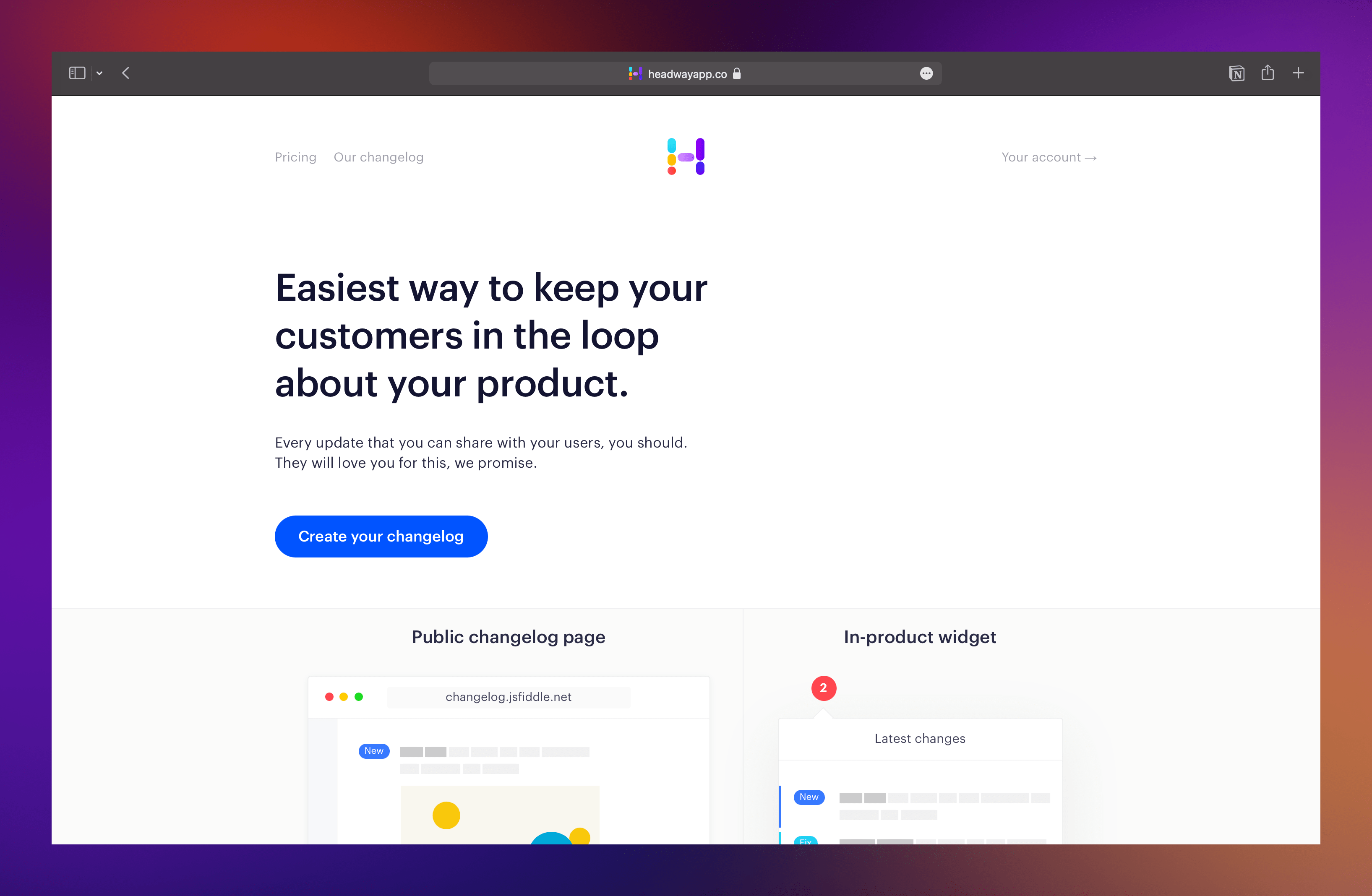 Headway Pricing:
Headway comes with a free plan which comes with a "Powered by Headway" stamp on your changelog widget and embeds with some more limitations to the way you can publish changelog.
Headway Integrations: Headway also offers some integrations out of the box:
Custom domains
Twitter integration
---
3. ReleaseNotes
ReleaseNotes is a paid changelog publishing tool which is affordable as well. Just like featureOS, ReleaseNotes comes with widgets and embeds to put changelog right in front of your customers.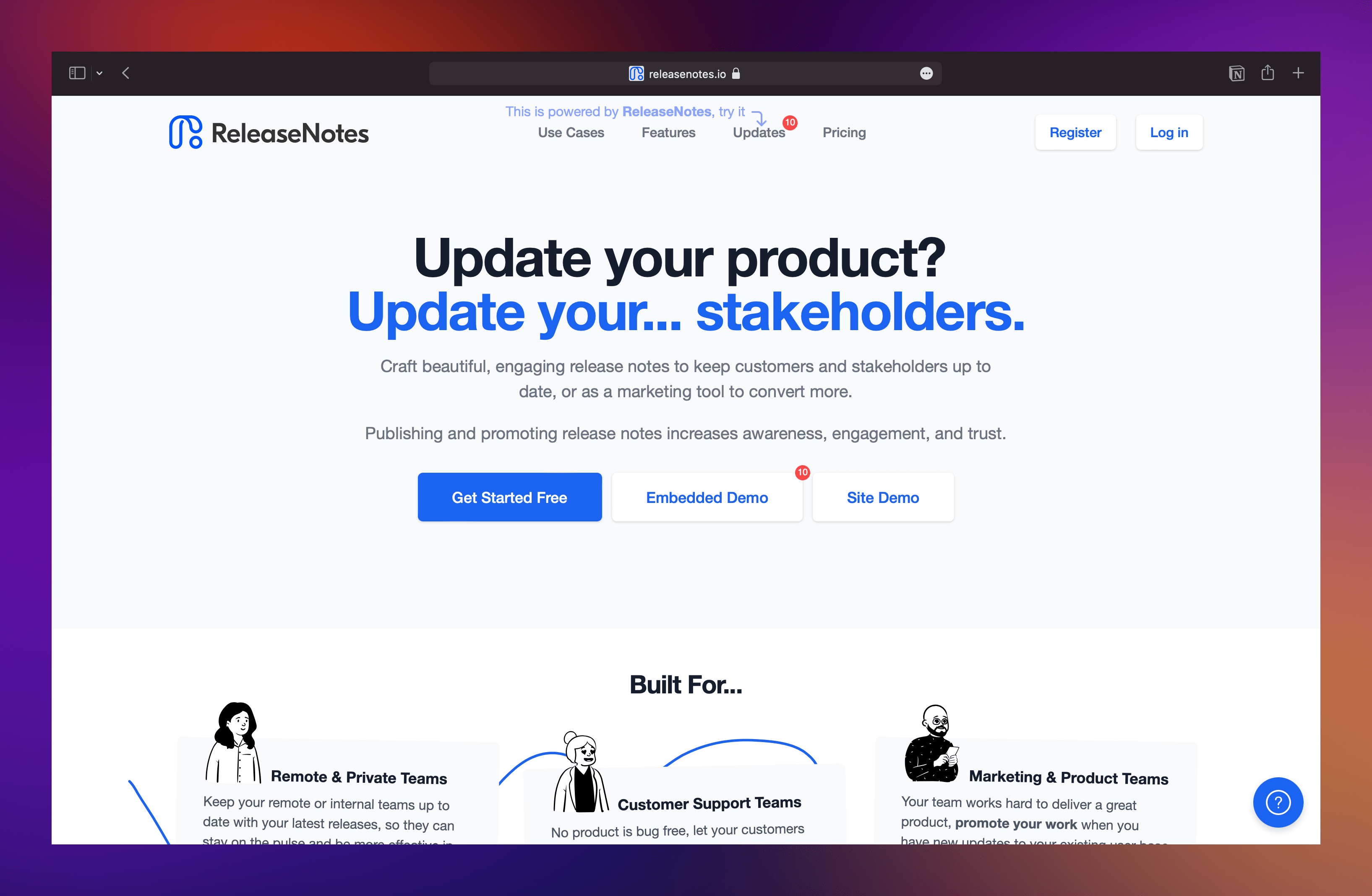 ReleaseNotes widgets gives your users a quick overview of what has changed in your product, but does not come with reactions to know how your users feel about the update.
Otherwise, ReleaseNotes is a all-in-one solution to create, publish and embed your changelog inside your product.
ReleaseNotes.io Pricing
ReleaseNotes.io starts at $19 per month for just 1000 users and and additional $10 per month on top of the existing $19 to show your changelog for every 1000 users.
---
4. Beamer
Beamer is a new entrant in the market that is only a changelog tool. Beamer is best for companies who are just starting out, and have less number of users who needs to see the changelog.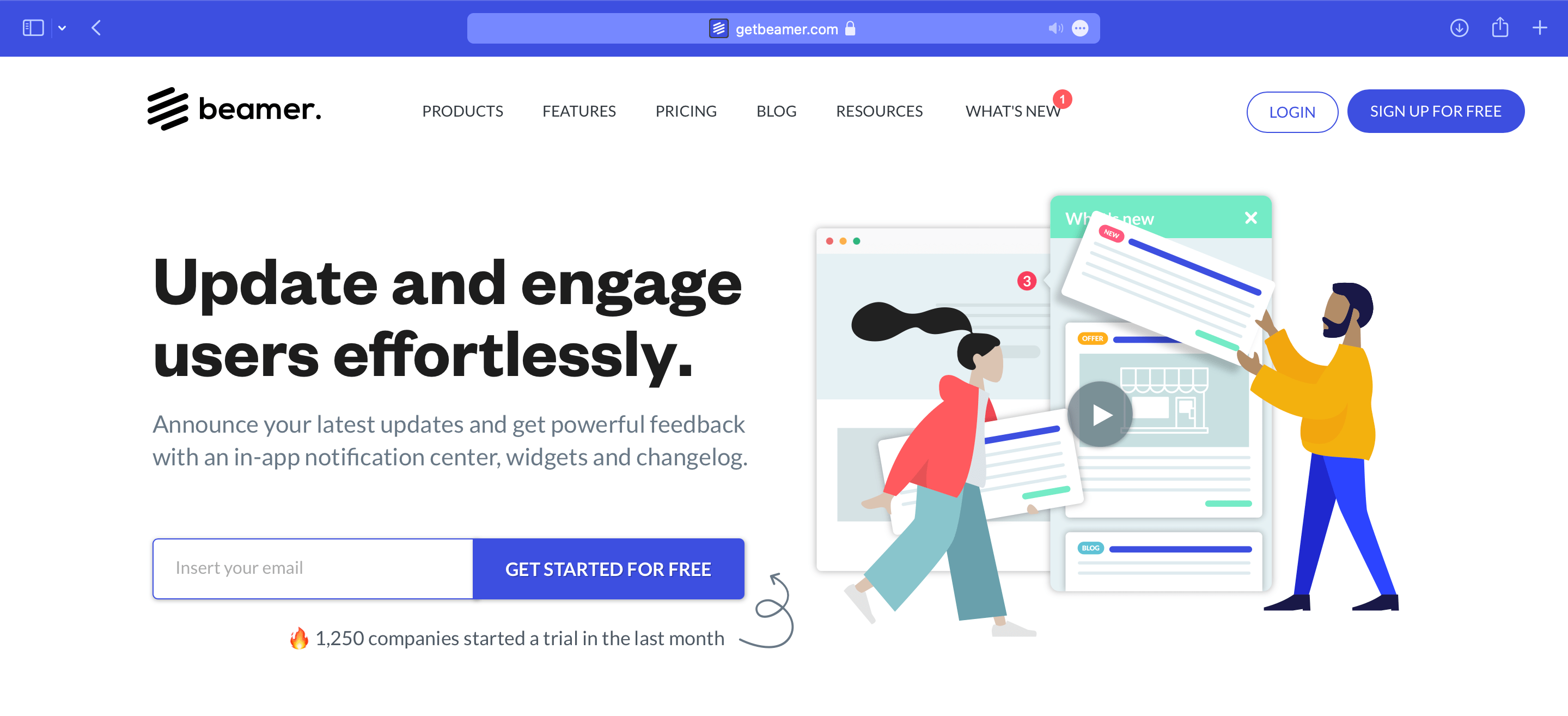 Beamer Pricing: Beamer starts for free for 1000 users, and jumps to $49/month for only 5000 users and goes all the way up to $250/month.
---
5. GitHub Releases
Though GitHub is a code collaboration platform, GitHub also comes with Releases module. This is a simple tool that allows you to create releases for your product along with the code or packaged app if necessary.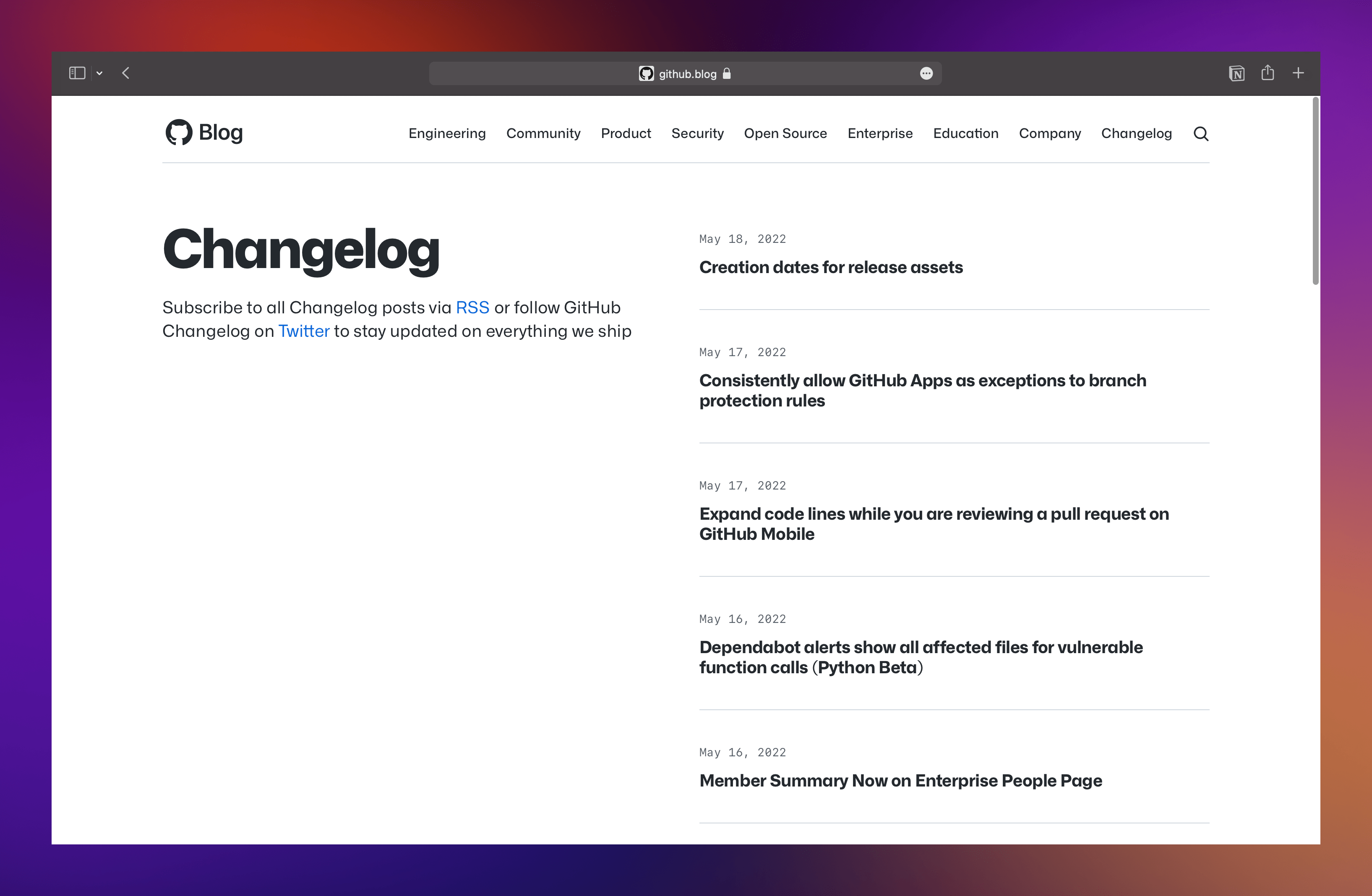 GitHub Releases is a great option when you are an open-source product, and you are sure that your users know how to access GitHub Releases and work with it.
While it is great for developers, GitHub Release is not something that for-profit product teams would want to use.
---
Evaluating a changelog tool
Thousands of products have been improving their customer loyalty by using a changelog tool. Choosing the right product changelog tool is crucial since you are going to be storing a lot of information about your product in the platform.
Here are a few things to note while evaluating a product changelog tool:
The cost of the tool: make sure you are buying a changelog tool that has static pricing;
User interface: check for a tool that has simple user interface. Your users must be able to understand what they are seeing easily.
Reactions: giving your users the ability to react to new changes to your product would help you make data-informed decision about your next set of features.
Go for a all-in-one tool: Tools like featureOS comes with feedback boards, product roadmap, along with changelog module. All of these modules under one single pricing.
featureOS ticks all the boxes and saves you money + time for you. Give featureOS a try for free →
Last updated: December 5th, 2023 at 9:42:34 AM GMT+0